1477 Ash Street,
Worden, MT 59088
Phone:

  406-967-2540
School Website:
Click here for HP School Sports Events & schedules.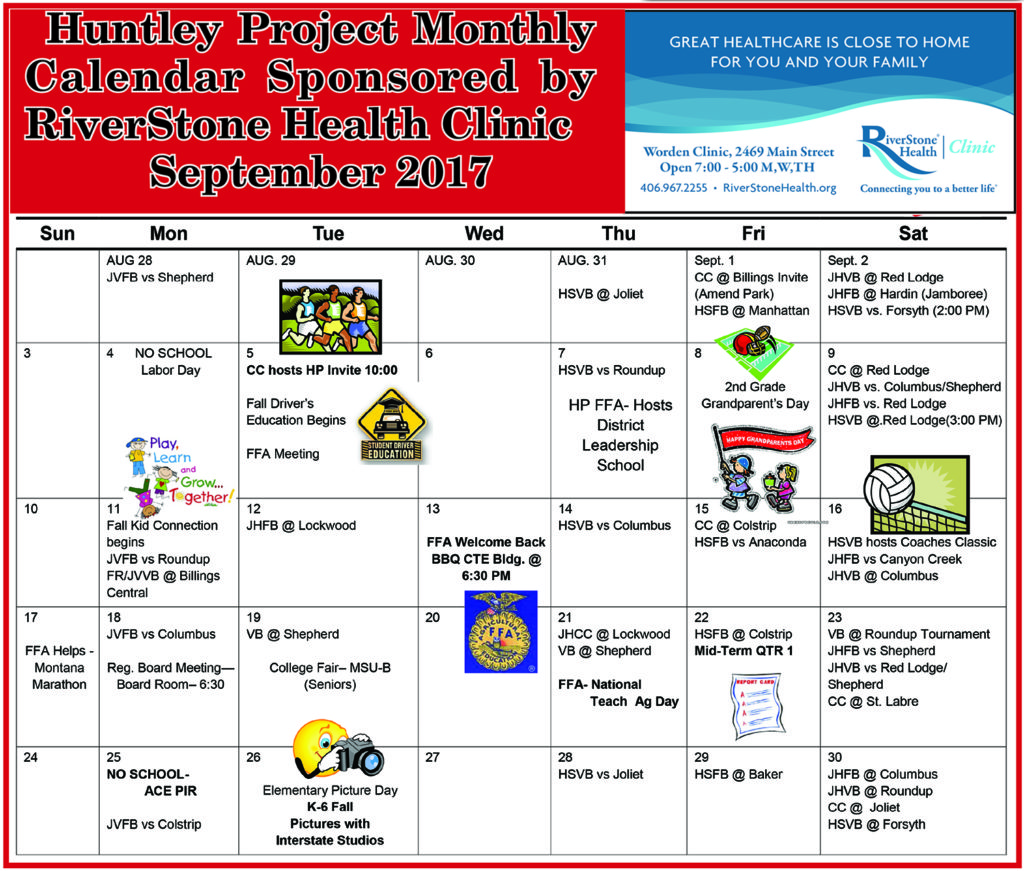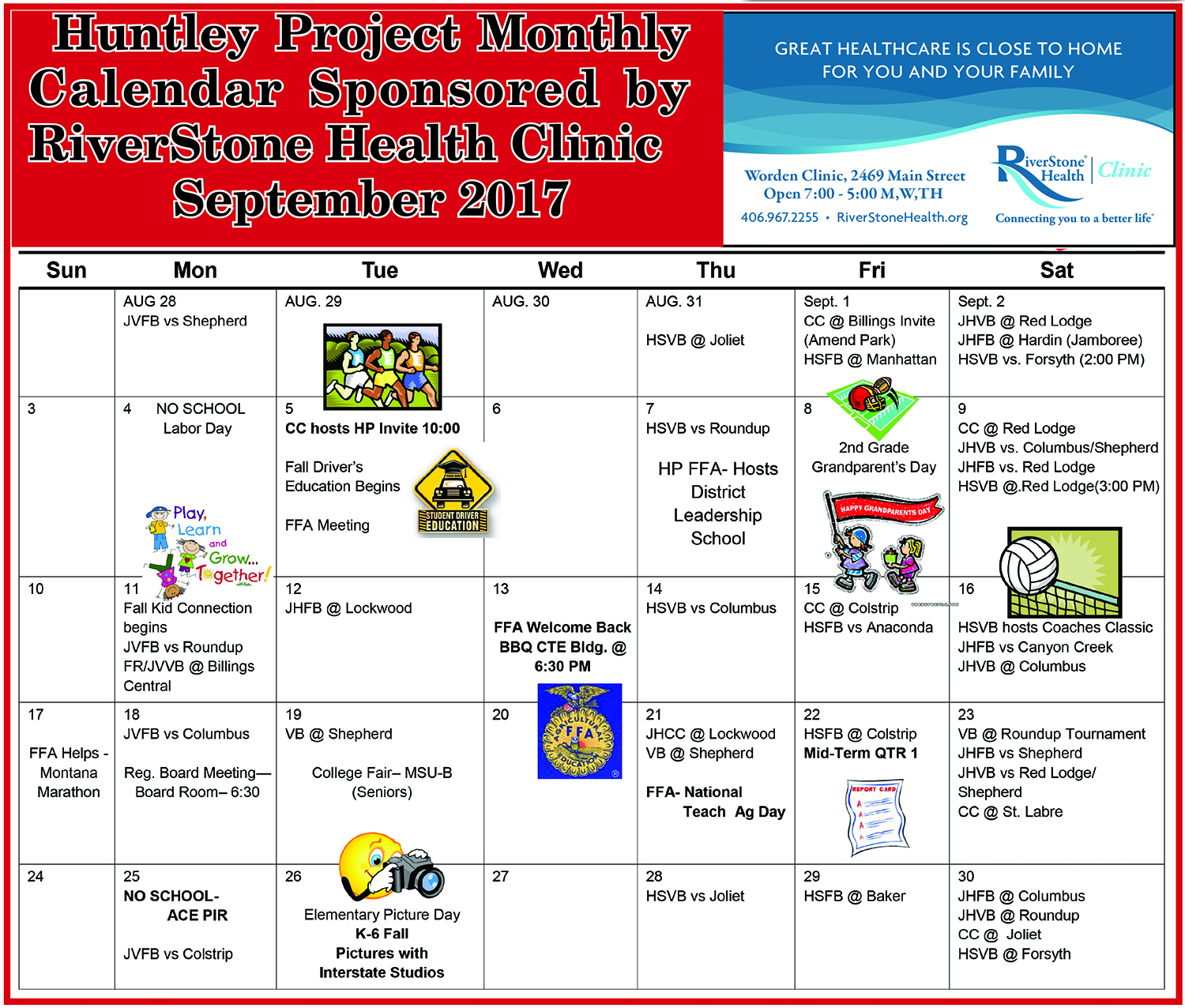 About Huntley Project:
Home of the Red Devils, the Huntley Project School District serves students living in four small Montana communities: Worden, Ballantine, Huntley, and Pompeys Pillar, with total population nearing 3,000 people.  The campus is located in Worden, 20 miles northeast of Montana's largest city, Billings.
Total 2010-2011 enrollment for Huntley Project Schools is 720 students. The high school currently has 228 students, making Huntley Project a Class B school in the Montana High School Association.  Junior high enrollment (grades 7 and 8 ) checks in at 100, and the elementary school (K – 6) has a student population of 392 children.
The name 'Huntley Project' is short for Huntley Irrigation Project, which was the second U.S. Bureau of Reclamation irrigation project. The area was part of the Crow Indian Reservation from 1874 to 1904 when the government purchased the 35,000 acres, stretching across 27 miles from Huntley, east to the Little Bull Mountains.
Huntley Projects goals are that each student: 1. Develops intellectually according to interests, needs and abilities. 2. Develops and accepts the responsibilities and obligations of good citizenship in order to participate successfully in the world of today and tomorrow.  The 36,208-square-foot (3,363.8 m2) high school building was built in 1968 at a cost of $460,945. It was one of many schools designed by the firm Johnson-Graham & Associates.  The school burned down due to an early morning fire that destroyed the High school in 2008 and then another high school was finished in 2010.
Huntley Project Red Devils have been one of the most successful programs in Class B athletics over the past 20 years. Through hard work, determination, and team work, many championships have been won.  View the 

Sports Page

for additional info about each sport and championships.
On Sept. 18, 2008, an early morning fire destroyed the high school building in Worden. The fire destroyed nine classrooms, the home economics room, the library and computer lab, three offices, the high school gym and the band room. The concession stand, school trophies and other memorabilia were also destroyed.
After the fire, students returned to classes in modular buildings moved onto the school campus, which were used, along with spare rooms in other buildings and around town, as classrooms until the new school was built in 2010. The school and campus were insured for more than $6 million.  Click here for more info on the Fire.
HP Newsletter Archives: