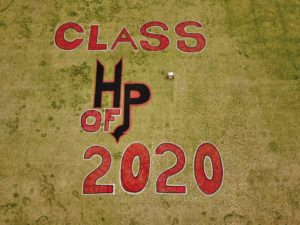 Thank you for visiting us online as we continue to grow online presence. As we represent the areas of Huntley, Shepherd,Worden, Ballantine, and Pompey's Pillar, we also have many resources that enhance the Billings, Lockwood and Shepherd, Montana areas. From Pompey's Pillar National Monument, Homesteader Days to Chancey's Event Center, we invite you to browse what the Huntley Project can offer.
In the spirit of active businesses in and around the Huntley Project area and in conjunction with local activities; we welcome you to this website and hope it serves many functions in promoting the rich heritage, history and current activities within the Huntley Project High School area. We would like to publicly thank all the businesses and individuals who continue to show their support and confidence in the Huntley Project website. Please feel free to link to this website (www.huntleyproject.net) as a source for information. This website continues to be an ongoing effort and we hope to make it an asset to the Huntley Project and surrounding communities. Jonathan McNiven
Click here for the 2020 Graduation pictures.
2020-2021 HP School Boxholder News, Calendars & Info
Click here Sports Calendar (Sports page)
Have you seen the Classified Ads section? Click here for Classified Ads in the Yellowstone County News.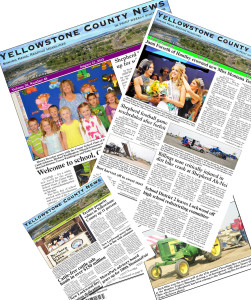 Are you in the Know?
Are you in touch with what is going on and in the know? Stay in touch weekly with the most in-depth current local community, county, school and news information with the Yellowstone County News. As YCN covers news from Billings to Custer, we cover Yellowstone County Commissioners meetings that affect you to Lockwood, Shepherd, Huntley Project, and Custer news. Local school board meetings, sports, and community happenings are on our radar. 52 issues of the weekly Yellowstone County News Newspaper will be in your mailbox ($34 for a year subscription), which is where the leadership of Yellowstone County get their information. Detailed and up-to-date! Call Yellowstone County News today at 406-348-2650www.yellowstonecountynews.com or webpage here.
today with credit card in hand to subscribe or visit their website at
The Huntley Project community website had 156,000 total page views from Jan. 2014 – Jan. 2015 and more businesses coming online each month. We currently have 53 different entities on this website and growing. It has more than doubled since we started for businesses and entities being on this site since 2008.
Are you looking for a part-time Job in Shepherd, Huntley Project or Lockwood? Check out the jobs section here.
The Huntley Project School district and the athletic committee are asking for the help of the community and alumni.

We are beginning the rededication of the Athletic Hall of Fame/Champions and need pictures of individual champions of athletic or activity events that attended Huntley Project Schools at the time of that accomplishment. The Team Champions will be also recognized in the Hall of Champions. Please contact the following if you have any individual photos of these champions.

blambert@huntley.k12.mt.us, mwandle@huntley.k12.mt.us, gcroy@huntley.k12.mt.us, and istookey@huntley.k12.mt.us

Community members who are on the committee include Larry VanLuchene and Tim Ley. You can contact them with any information or questions.

All individuals who were All-State will be recognized for that accomplishment on an ALL-STATE Board for each activity or athletic program. We need information to help us make sure that we do not miss any of these accomplishments. The difficulty is that All-State is not monitored by the MHSA and is listed in various capacities and locations. To ensure that we do not miss any of the individuals who accomplished this level of recognition please contact the same individuals with any information that may support that status.
We would like to welcome the new businesses and advertisers on this community site. Please take the time to learn about the new businesses and what they have to offer. They are: Cowboys Bar & Grill, Garys Drilling Inc, Western Painting, Terry Pollert-Realtor, Flying D Mini Storage, Worden-Ballantine Yellowstone County Water & Sewer District, Toogood Corp & Tree Service, Lance's Auto Repair, Tiger Town, Huntley Mini Storage, Yellowstone Valley Electric Cooperative, Lockwood Chiropractic Health Center, V1 Propane, Nemont, Big Sky EDA, Nikki Zimmer-Realtor, RiverStone Health Clinic, Blue Body & Paint, Crop Production Services, Bootleg BBQ, Hotsy Wy-Mont, Blue Cat Bar & Grill , A1 Auto & Transition, Acton Xpress, American Auto Salvage, Bolerjack & Sons, Kountry Kare Child Care, Millers Dark Horse, Paramount Log Homes, Huntley Equipment Repair, Beard Insurance Agency, Project Meats, Shepherd Huntley Animal Care, The Feedlot Steakhouse, Kid Corral Childcare, Town & Country Lanes, Mickeys Bar & Casino, Yellowstone Valley Part & Equipment, Please let them know you saw their information on the www.huntleyproject.net community website.
Feel free to check out the Project Merc weekly ads on this website. The Project Merc ads are displayed each week starting Tuesday nights after 8pm after the store closes and before 8am Wednesday morning. New ads are added weekly for those interested to print out and use at the store. Project Merc does not mail out ads anymore. Project Merc does provide copies at the actual store and have ventured in an advanced way to provide locals and frequent shoppers an avenue for savings. Let them know that you saw the information and ads online here at Huntley Project .net! Feel free to view the webpage with links to the weekly ads.
—Did you know that you can find the monthly school boxholder, calendar and lunch menu on this site? Yep, you can find it here!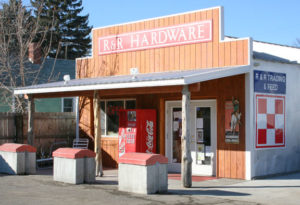 –
Feel free to check out ads that
R & R Trading and Hardware

update each week. There are recurring ads for great deals on clothes, merchandise, feed or tools; Chances are good that R & R has what you need. Locally owned and operated; the hardware store and Trading Post provides many options to the shopper. Come and see what unique boutiques are offered at R & R.
For those that are on Facebook, the Huntley Project online group was launched to help connect alumni, students, teachers, parents, locals and anyone else who might be interested in events, activities and news from the Huntley Project area. In conjunction with this
www.huntleyproject.net
website, this is another opportunity for everyone to get connected online. Feel free to invite your friends, family and relatives to the new group. As this organization is for all, it will be used as a resource for information to those online. Feel free to view the profile
h

ere

.
We've reached 1,002.
Now, lets see if we can make it 1,500
or more connected up on Facebook!
If your looking to stay connected throughout the state of Montana, then check out www.MontanasTrailhead.com for Montana News, Reviews and Satire Humor From the Big Sky Country. MontanasTrailhead.com is also looking for individuals in other towns and cities who would like to write about their own towns in Montana.
–
Huntley Project .Net provides resources for those coming to the Huntley Project area. Our local Montana communities stem from farms and ranches, local businesses and events that are brought to past during the year whether it be the school, state sponsored departments, or any natural features of the land from Pompey's Pillar to the Yellowstone River in between. The huntley Project area is rich with history, culture, gatherings of homesteaders and more. As a central point of reference, Huntleyproject.net would like to focus on the many companies and businesses that offer their services to locals, visitors, and tourists as resources, references, and allow locals and visitors the endless possibilities presented in the State of Montana especially in the Huntley Project area. Whether it be from direct tourism, tourists, or visitors coming from out-of-state for events, leisure travel or business, or those just traveling from Billings. Huntley Project presents many surprising elements of the West that can be experienced as well as enjoyed from the peaks of the Rocky Mountains to the valleys and streams below. Please give us your feedback and recommendations on how to make this website a success for the Huntley Project area. For additional information, contact Jonathan McNiven at our Contact Us page.