1505 Lockwood Rd
Billings, MT 59101
Phone:

  406-252-3834
The one name in crop production inputs
About Crop Production Services (CPS):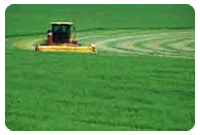 Our locations in Lockwood and Hardin, MT provides local businesses, and producers superior fertilizer seed and chemical and application services, which is achieved by our global reach of ag resources and information. Crop Production Services proudly supports Montana economy by manufacturing our proprietary Loveland Products right here in Lockwood, MT that are distributed throughout North America.
Products and services offered:
Chemical                    Vegatative Management
Application                 Agronomy Consulting
Fertilizer                     Turf and ornamental
Give us a call today with any questions you might have.
History of Crop Production Services: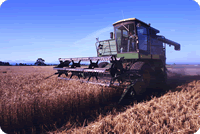 Crop Production Services (CPS) was established in 1983, but predecessor companies began operating as early as 1859.     CPS continues to grow by being an innovative, full-service agriculture retailer with a vision.
Our location in Lockwood, MT provides local businesses, farmers and agricultural entities a global reach with a local touch for fertilizers and seeds for your crop productions of all kinds.  Give us a call today with any questions you might have.
At Crop Production Services (CPS), we are focused on one thing and one thing only – providing our customers with the products and services they need to grow the best crops possible. We do this farm by farm and one customer at a time by leveraging our global experience. With the planned acquisition of well over  200 of Viterra's Agri-Products Centres, we'll bring together innovative products and knowledge from over 1,250 retail outlets on three continents. Our experience and total product offering will help you compete with farmers around the world.
With the advent of precision farming and other strategies designed to enhance your efficiency, our services  have become a higher priority for customers like you. We understand it's a tough business and plan to continue  offering a total package of quality products and superior service.
A complete solution is what you'll find at Crop Production Services. We aren't afraid to get creative to  help you with your farming operation. Our services focus on your needs. For example, we have a  financing program to help customers manage their risk.
The CPS Wholesale Division has more than 40 years of experience servicing and supporting independent retailers and  cooperatives with a complete line of ag products, including:
Chemicals
Adjuvants
Specialty Fertilizer
Seed (DynaGro seed from Loveland Products as well as all major manufacturers)
Seed Treatments
As a wholesale customer you can expect a dedicated support staff that deals with you directly, honestly and with  your needs in mind. And when the need arises, our Technical Service Group is here to provide agronomic solutions in  today's complex market. Contact us today for answers to your Ag supply questions.
Crop Production Services has had a commitment to the industry for over 147 years. Our rich agricultural heritage helps us  understand and meet the needs of progressive farmers like you by providing diversified services.
Today, Crop Production Services provides not only the products you require – fertilizer, seed and crop protection products – we also offer many valuable agronomic services farmers need to succeed so give ua a call today at 406-252-3834 or visit our website for more information at www.cpsagu.com