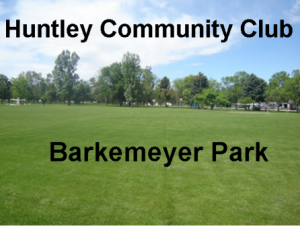 We are the non-profit organization, whose main objective is the maintenance and preservation of Barkemeyer Park located (about 15 miles east of Billings on I-94 or 10 miles east of Billings Heights on Highway 312) in the town of Huntley, MT.
Like Us on Facebook (Click Here!)
Our Annual meeting is April 25th, 2017 at 7pm.
This year's auction will be on Saturday June 17, 2017 starting at noon.
Using Barkemeyer Park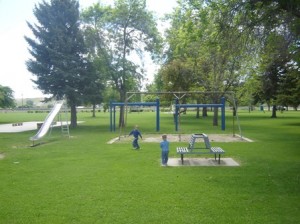 1.      We do not reserve areas of the park.
          a. It's a first come first served basis, no guarantees.
2.      NO Vehicles are allowed in the park. Thanks!
3.      Dumpsters are available for your park trash. 
4.      For your party needs:
         a. Handicap accessible outhouse restrooms built in 2008.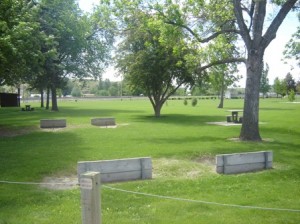 b. 4 Briquet BBQ's are available.
         c. 6 handicap accessible concrete table
             scattered around the park.
         d. Playground equipment 
         e. Volleyball & Basketball area 
         f. Horseshoe pits, 2 sets 
5.     If you call us we can tell you if the park is being used that day.  For anymore info please call Steve or Stacy (406) 348-3888 or 670-4779.
The Huntley Community Club displays a sign along Main Street at the Barkemeyer Park where individuals can purchase to display different announcements and messages to the public. Each side of the sign costs $25/per side/week.  Contact Rodney Erb, (Sign Coordinator)- 406-672-3312 to place your ad and message.  Contact Steven Erb, President of Huntley Community Club, for addintional inquiries at 406-348-3888.