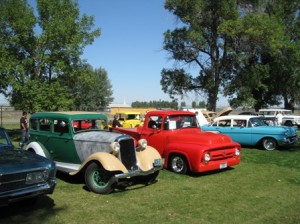 Welcome to Huntley Project Attractions!   There are many things to do in exploring and adventuring the West near Billings MT. From visiting Pompey's Pillar National Monument and Pappy's Cowboy Cookout to Huntley Project's Museum of Irrigated Agriculture. Pompey's Pillar National Monument and Huntley Project's Museum of Irrigated Agriculture have taken the necessary steps to make each location and destination a better place to visit. There are an abundance of places to visit, things to do, adventures to experience and outdoors to see or view. While visiting our neck of the woods, take a couple minutes and let us highlight some activities from horseback riding, hiking, trails, fishing, golfing, shopping, in and around the vast Yellowstone County. plan your trip according to your desires. We would like to bring to your attention the many hot spots in Yellowstone County which stems from downtown Billings eastward to Pompey's Pillar Rock. Please be patient as we continue to add places of interest to visit while either coming to Billings Montana or just visiting in the local area.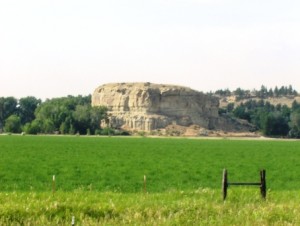 For those history buffs, Pompey's Pillar National Monument (also known as Pompey's Pillar Rock) has the actual signature of William Clark during the Lewis and Clark Expedition in 1806.  As he sketched his name in the side of the land form,  that signature is the only physical evidence left that he was there and had passed by while on the Lewis and Clark expedition along the Yellowstone River.  The Rock, due to its size, was used in native american days by Indians as a lookout. It was also used as a physical landmark for a place to cross the Yellowstone River.  Today, the pillar is now supported by the Buereu of Land Management and the Pompey's Pillar Historical Association.  This is a great place to take the kids or group while getting some exercise, history lessons, and exposure to wildlife in its natural form.  Whether its for a group activity or just going as a couple,  this attraction to one to see and experience as one of the top active things to do in the Huntley Project area. There are other activities to enjoy as well.
One of Montana's best golf courses to play golf is Huntley's own Pryor Creek Golf Course.  Located between Interstate 90 and 94, the Pryor Creek Clubhouse is located on Pryor Creek Road near Yellowstone Valley Electric Coop. Whether your wanting to practice on the driving range, or take the challenging courses along the stream, one thing for sure is that Pryor Creek is the largest course around with a 36 hole course.  Whether your experienced or just starting, grab your golf clubs & drivers and check out one of Montana's largest courses. From the pro shop to the course greens, putt your way from hole to hole but don't expect to hit par.  This is a great way to experience the outdoors that Montana offers either by walking the biggest Golf Course in Montana or by driving a cart.  Your sure to get the exercise suited to your desire. For more info,  visit Pryor Creek Golf Course.
Yellowstone County provides history from the time the railroad was put in to the time sage brush was removed to grow crops.  The Huntley Project Museum of Irrigated Agriculture has a newly constructed visitors center that brings to life your visit.  From farm equipment to old newspaper clippings to old historic buildings, you are sure to find history in the Museum and outlining buildings. The Huntley Project Musuem of Irrigated Agriculture is located next to the Montana State University Southern Agricultural Research Center,(also known as MSU-S.A.R.C) in Huntley MT along highway 312.  This the location where Homesteader Days is brought to pass each summer.
Experience the elegance and seclusion of the new spectacular facility called Chancey's Event Center.  This brand new 7,800 sq. ft. building offers a classy, unique atmosphere for a romantic wedding or planned party.  With the beautiful foyer, private bridal suite, stunning chandeliers, spacious patio areas, and peaceful scenery, check out what this attraction has to offer you and your party.  Whether you're looking for a location for large or small groups, this event center provides many elements for weddings and parties.   For more info, visit Chancey's Events Center for more info.
Homesteader Hall provides a cozy and relaxing atmosphere for weddings, family reunions, group activities, and more. Whether you would like to rent it for the whole day or a couple of hours.  This location is a great place to get out in the country which provides shade with all the trees. Homesteader Hall is maintained by the Huntley Project Lions Club.  This is the location that Homesteader Days occurs which will feature Mark Chesnutt for this years 2010 Homesteader Days.  Remember to come the next day for the parade and kiddy rides.
If your looking to relax and enjoy some leisure time out and about,  the R & R trading Post just might be your cup of tea.  As its a unique boutique store, there is plenty of shopping to do in this country style gift store.  From jewelry, clothes and shoes, your sure to find some products that would go with an outfit. Located at 107 Northern Ave, Huntley's R & R Trading is remotely located across from Barkemeyer Park in downtown Huntley. For more info, visit  R & R  Trading Post and Hardware  and see what they offer.